BIKERS WEEK IN GTA ONLINE
DOUBLE REWARDS IN DEADLINE, BIKER WORK AND CHALLENGES, AND MORE

Demolish foes with the power of your light trail in Deadline paying out Double GTA$ & RP to all bloodthirsty combatants through March 20th.
And in addition to double cash on all Biker Business sales, challenge a rival MC to a Joust or wreak havoc with your MC in Search and Destroy with all Club Work and Challenges paying out 2X GTA$ & RP all week long.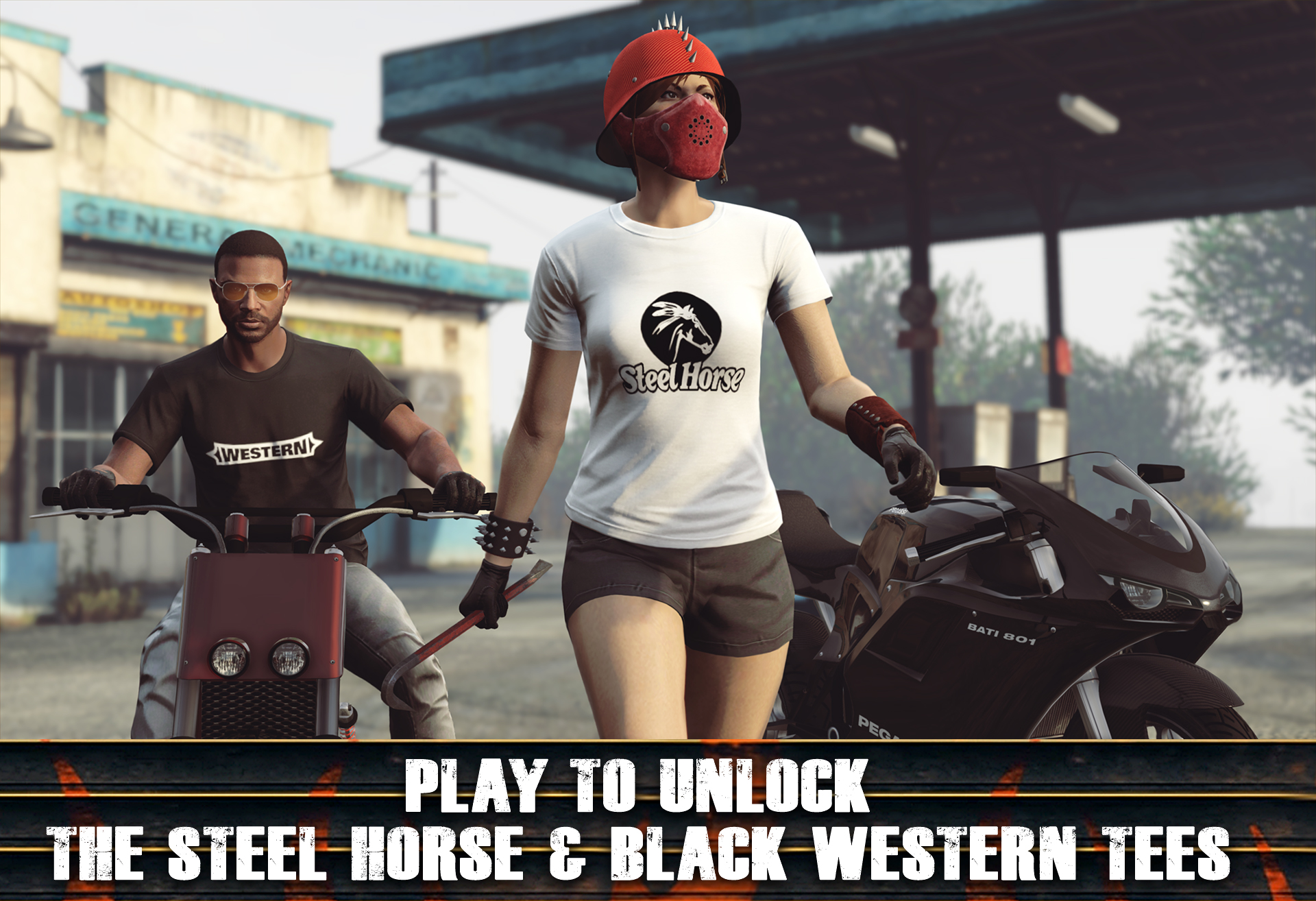 Play anytime this week to unlock the monochromatic Steel Horse Solid Logo and Black Western Tees.

Take charge of a leather clad legion of prospects with your own MC Clubhouse at 50% off this week, while all Biker Businesses can also be acquired at the same discounted rate. Plus, take up to 40% off a variety of vehicles.
MC Clubhouses - 50% off
MC Clubhouse Renovations - 50% off
MC Clubhouse Bike Shop - 50% off
MC Business Properties - 50% off
Western Gargoyle - 30% off
Pegassi Oppressor Mk II - 30% off
Shitzu Hakuchou Drag - 30% off
Pegassi Vortex - 30% off
Pegassi Bati 801 - 30% off
Nagasaki Shotaro - 40% off (Play a round of Deadline to unlock for purchase)
For more information on all the latest GTA Online bonuses, head to the Social Club Events page.
GRAND THEFT AUTO V
GRAND THEFT AUTO
PS4
XBOX ONE
PC